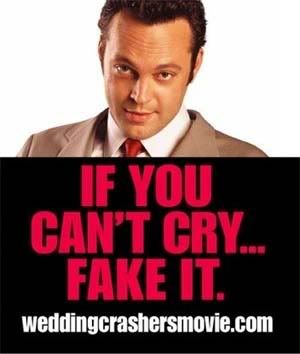 APART FROM SOUTHY (RESPLENDENT IN A BEIGE TRILBY WHICH HE CLAIMS IS HIS FATHER'S), there were two people at the bar when I walked in around 5pm: a guy having his first legal drink as a 21-year-old, and a cat named Christopher, who I started talking with after he recognized me as the extremely drunk guy in sunglasses who almost fell over in front of the bar last Thursday. On the bar was a sprig of basil, part of which Southy was mashing into a glass as Christopher read a drink recipe aloud from a piece of paper, using the word "muddled" at least four times. Turns out he's a chemist, and has created a series of drinks named after the seven sins and seven virtues (get it? saints? sinners?), which he is hoping Saints will adopt as signature beverages. Then he handed me a sky blue martini. And I don't know about you, but when a chemist holding a sprig of basil hands me a drink he designed, I drink it. This wasn't one of the aforementioned drinks, but another concoction of his called the Gin Ocean, which was damn good. While I drank it, Christopher told me the story of his friend who accidentally drank some seawater last week and now has a hole in his stomach.
The other Christopher Creation I tried was a Diligence, a mixture of apricot brandy and some other stuff that escapes me at present, which formed the basis for
my longest conversation with the Fat Tire Phantom
(see
Thursday 8.7.08 aka "Fat Tire Phantom, Who Art Thou?"
). He asked me what I was drinking.
I fly tonight for Montego Bay,
Jamaica
, where upon landing at 6:13am Saturday morning I will be charged Yankee rates to be shoved into a war-torn automobile which a smoked-out cab driver will drive at 90m.p.h. down windy mountainside highways scattered with cows and crash victim memorials to Negril, where I will watch my ex-girlfriend get married, party hearty, then retire alone to the
Negril Yoga Center (link)
, where I am renting a bed. I have my heart set on a certain someone, so there will be no downward-facing dog this vacation. From Jamaica, I fly direct to
Atlanta
for the wedding of our good friends
Nzinga
and
Sum
.
I say all that to say, I won't be deejaying at Saints until Friday September 5. Tonight I will be in the air, and next Friday I will be in a hotel in Atlanta filled top to bottom with Sum's relatives, several gallons of Remy Martin, and 100 decks of cards. Maybe if you bastards post some comments, I will post some pictures. I know you're reading.
DAMAGE: (1) Gin Ocean, (1) Diligence, (1) Hellfire, (1) Guinness/Johnnie Walker boilermaker, (1) Pilsner, (1) shot of something Truck fucked up then decided to give to me.